Firewood Prices – Residential
Carolina Morning Firewood/Payment Options – Online Purchases
PayPal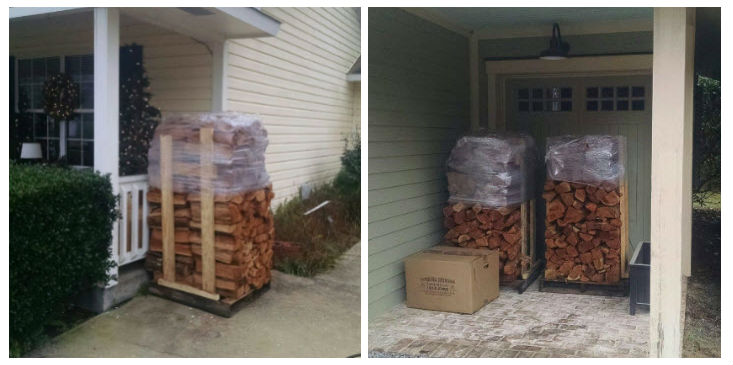 "Kiln dried firewood delivered pre-stacked and wrapped on a pallet. The pre-stacked pallets save you from having to carry and then stack loose wood. Pallets can be placed in your driveway, garage/carport, side yard or other location accessible to our custom pallet relocater just as long as we have a hard surface to move on. (40″ width clearance needed). "
**We are also offering a stacking service for a fee. The fee is $67 per pallet. This fee will be charged when customer service calls to schedule delivery and can be paid on the "Pay My Bill" page.**
What We Sell and Deliver to Your Residence
The first Eco Pallet is $183.
Additional pallets delivered on the same order are $175 each. Call for pricing for more than 5 Eco Pallets.
We will stack your pallet for $67 each. Order below.
We sell boxed fire starting material for $18 each.
Place All Orders Below
Pay via PayPal. You can pay with your credit card if you don't have a PayPal account.